Next-Generation websites for your Tech Startup.
Whether you need a landing page or a full-fledged website for your business, Lumi will get your website up and running in minutes. Without compromising on quality.
Test it for free, for 7 days. No credit card required.
Kickstart your creativity with ready-to-use designs.
Beautiful, hand-crafted designs to get you started. Install any demo or template with a single click. Mix and match anything.
Complete set of inner pages.
With the page templates from UiCore, you can easily create your own complete website. The inner pages have been optimally designed and arranged so that you can quickly and easily adjust your website to your needs.
When you start working with Elementor, everything will feel familiar and intuitive. This is possible thanks to interface features like Navigator, Copy/Paste, Copy Style, and more.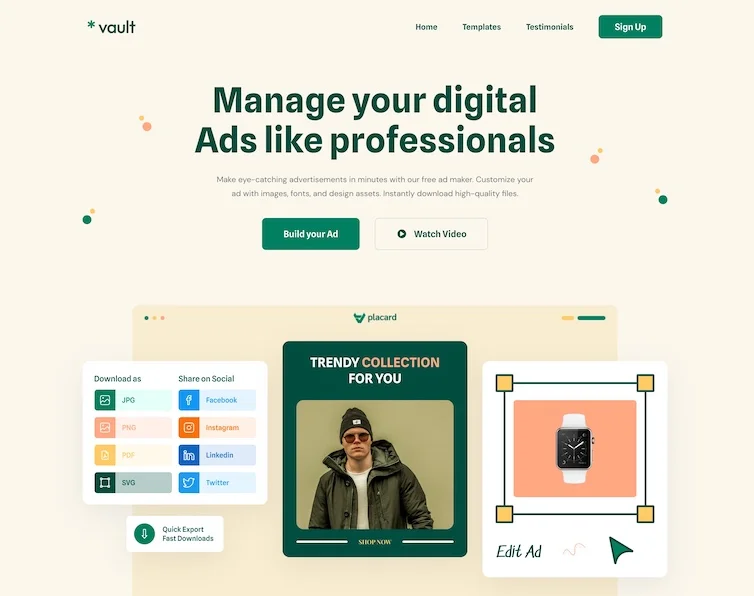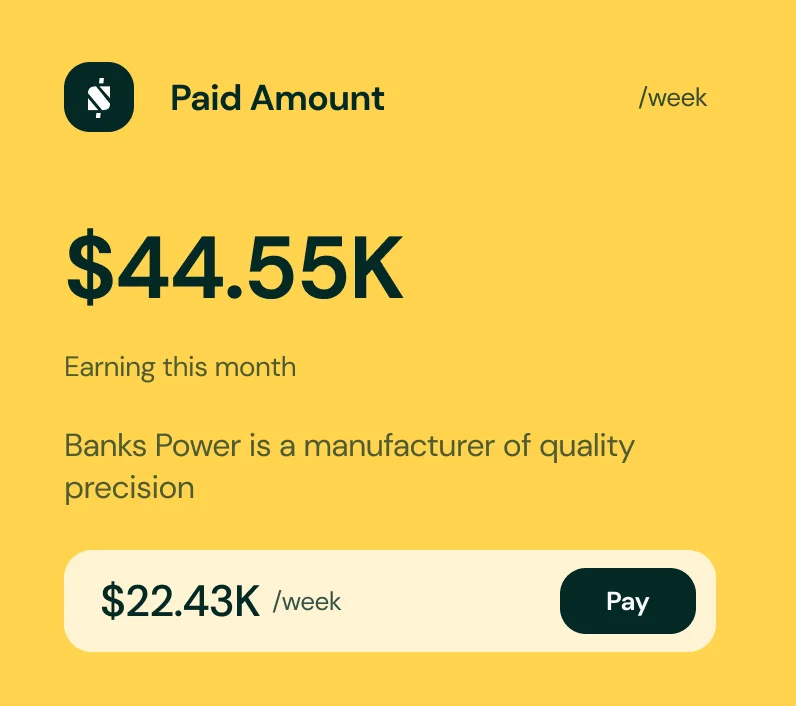 Enjoy 230+ premium widgets
Take advantage of the complete set of dedicated tools that help you generate more traffic, leads, and conversions. You don't need dozens of plugins anymore.

Powered by UiCore Framework.
The one-stop solution for all your needs.
Use UiCore's interactive design tools and its many customization options to customize anything and everything needed to build the fully-functional website of your dreams.
With a great range of blocks, widgets, and pages, you'll have everything you need to create a truly exceptional website, that stands out from the crowd.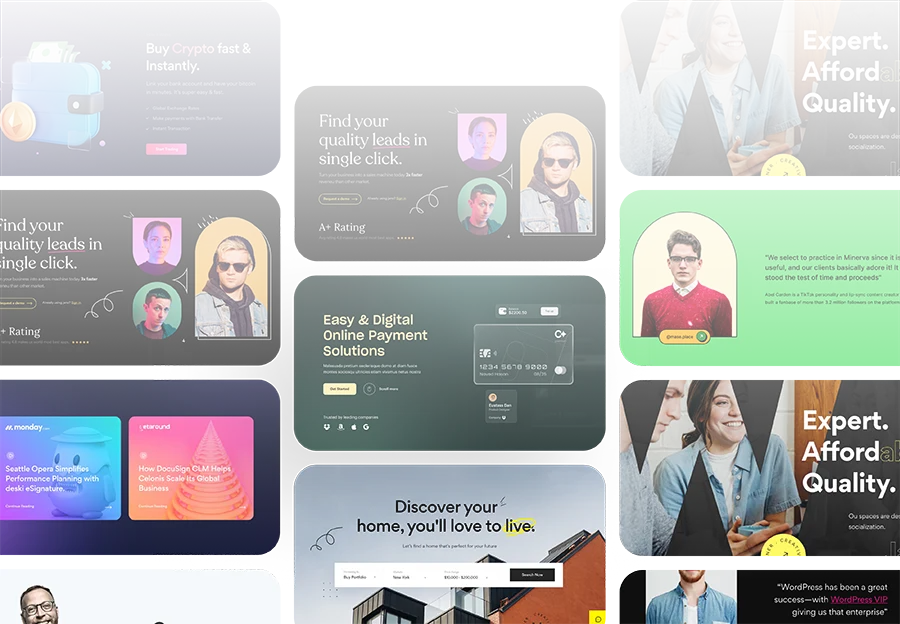 UiCore Framework (theme core functionalities), Elementor (free page builder), and Element Pack Pro (premium plugin, included for free).
With stunning text animations, mesmerizing hover effects, parallax scrolling effects, and even custom cursors, your site will be a cut above the rest.
With this powerful tool, you'll be able to control every aspect of your website from one location. From global fonts and colors to layouts and features, you'll have complete control over your site's look and feel.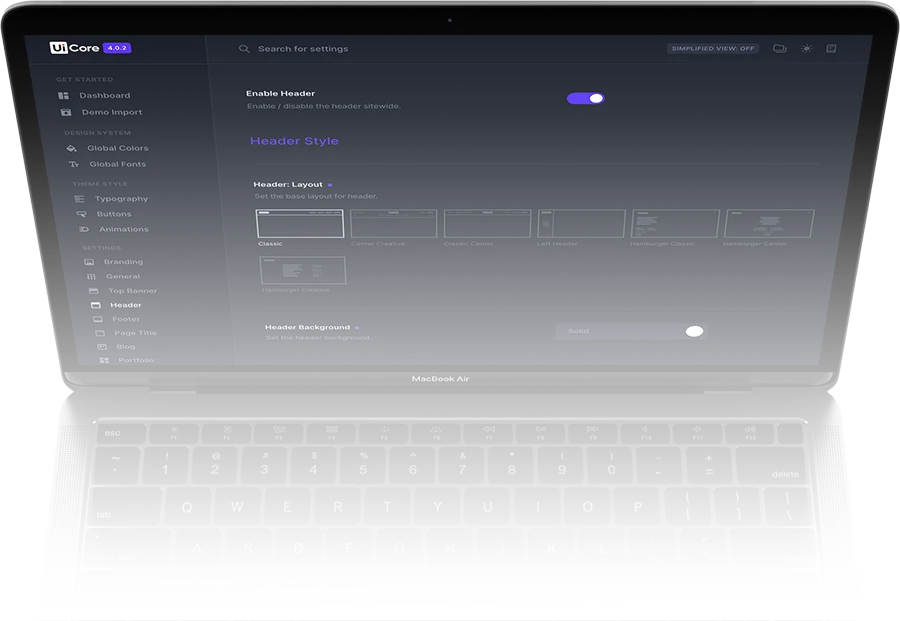 With the Theme Builder, you have complete control over the static elements of your website, and because you can include or exclude templates on any page.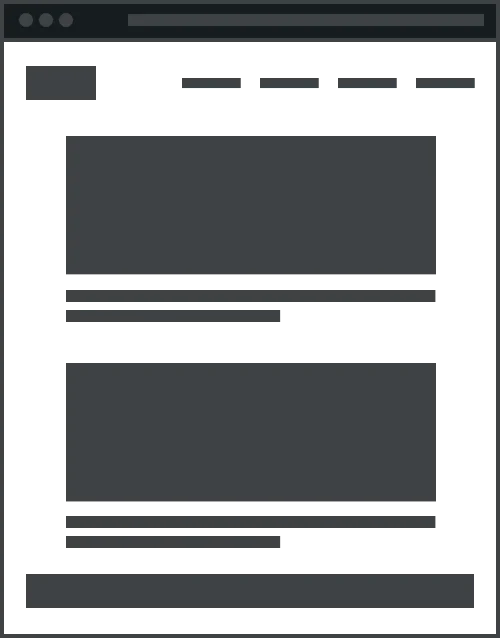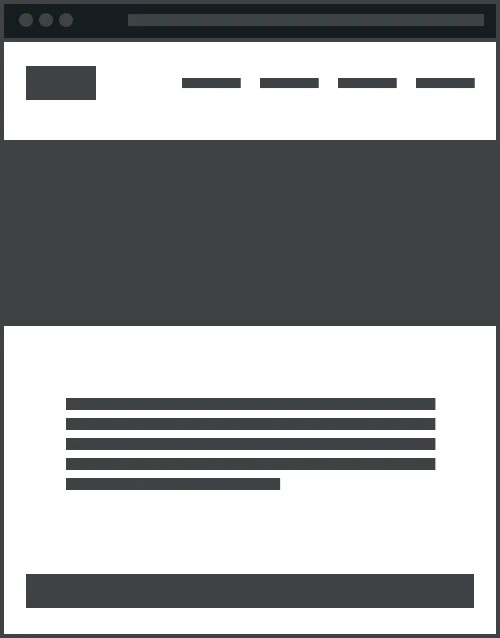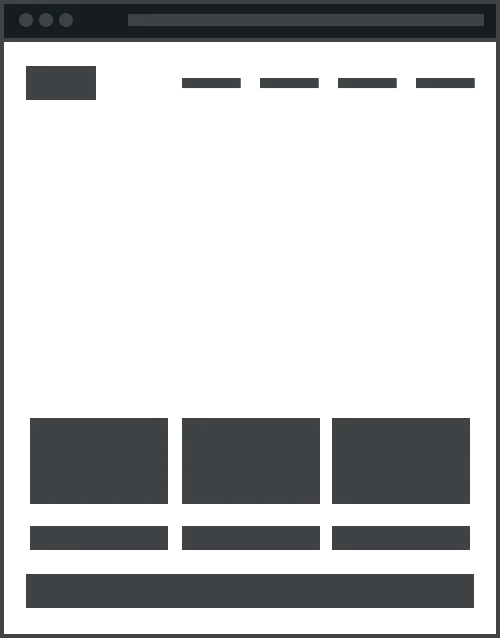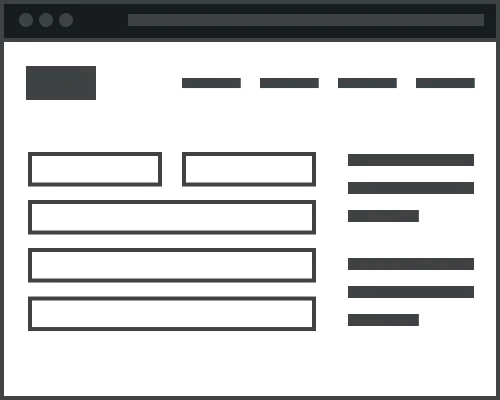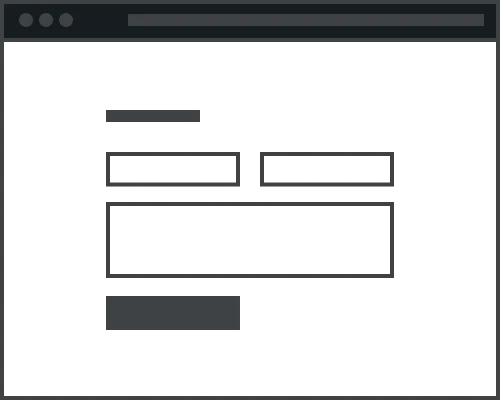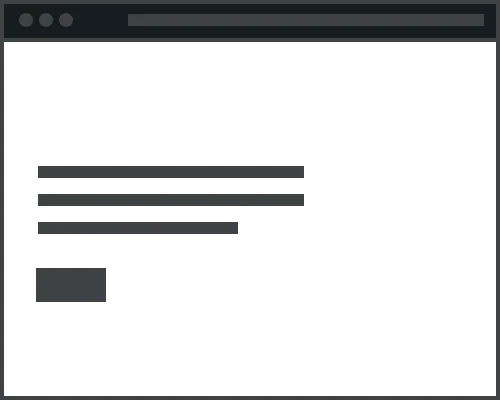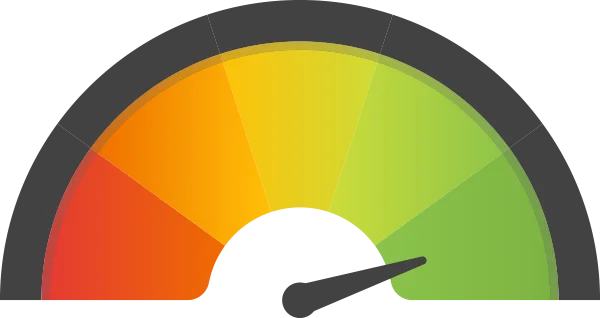 Analyze and manage your website features and make better performance-related decisions, all in one panel, with no extra plugins to think about.
All the features every great theme has... ...and then some
Our themes come with interactive design tools and features that could make you feel like a pro after a few clicks.
"This is one of the best themes I've ever used."
People worldwide love how easy it is to design and publish a professional site with UiCore themes.
poison4all
Very good and usefull theme with really helpful support and owner! Would highly reccomend!
leotervoli
Really nice theme. i can customise almost everything. Suport for me was very fast, they replied and solve it within 1 - 2 hours.
Spyderhost
This is by and far the best theme I have used in my years on themeforest. The documentation is great, the layout of the theme is done very well and it doesn't bloat your demo install with a ton of unnecessary pages and posts. Not to mention the support which is outstanding.
ne122
I think that this is the best theme in its category on themeforest. Amazing. It is like magic. So good
tikihutkid
Uicore's themes are some of the best I have ever used. Clean admin panel and fast custom support. Will return.
georgeguimaraes
This is the most flexible yet powerful theme I've used. The use of Elementor with theme blocks and theme settings has made me completely recreate a website in 2 days. Thanks so much!
genonioff
I've known some themes, really : my agency really works with all kind of themes (more or less complicated to integrate sometimes) ; but here : seriously : how did you guys do that ? It's magic ! Incredible integration experience I have such a good time integrating everything. I don't know the optics of this theme, but your UiCore framework is just magical. Also, the pre-configurations of your other themes are present as extra additions: thanks!
RubyPress
Amazing customer support! They went beyond expectations and took care of any issues I had. The theme has an extensive amount of options and is well built.
appdesigndev
Mejor diseño para mi empresa de diseño web Málaga, creamos páginas web con la calidad de este template de WordPress.
Estamos muy agradecidos con la calidad del código, el panel de administración y las constantes mejoras y actualizaciones, muy recomendable para diseñar tu web de calidad. Muchas gracias.
alexmessomalex
One of the best themes I've ever tried! Great design, with many features. Highly recommended
sandadumitriu
I'm also a customer of Brisk, and all I can say is this theme keeps up with UiCore standards: beautiful designs, lots of ready-made sections, and a super intuitive theme options panel. The thing that I like most is that you only need to install 3 plugins to get all the features, and the dashboard is not bloated like on other themes. Quite amazed with the page load speed as well. Excellent job overall, 5 stars!
newtechnews
i bought this theme exactly 20 minutes ago and already familiar with the theme. very good theme. hope the developers are keep up the good work.
rabeymedia
I am really impressed. I consider myself only intermediate with WordPress, and I set up my site in about an hour - all pages, menu, & footer (I still have to create all my content of course). I love the design and the ease of use of the theme builder.
5 Stars for sure!
Herr-Knobel
ATM my goTo for nearly any Customer-Site. Great fexability!
NenadJovanovicCOM
Brilliant theme and an awesome team behind it, Loving the UiCore range of themes- all built on a solid platform and are super easy to install use and optimize.
Customer support has been amazing and super helpful, Cheers to a ton more great products from your team!
ednord
Easy to customize, so Powerful with its Theme Builder feature! White label included. Compatible with WPML. Ready made demos and sections available. Prime support. Trust in my experience, Brisk is the future.
nawawickrama
Awesome design. Really impressed with this theme and it's really unique. Good work and highly recommended
Mattcosta
Brisk is the best theme I have tried as of now. What I really like is that you just have to install 3 plugins to be able to fully customize it, instead of dozens of plugins like the other themes. The quality of the code is amazing as well as the design of the demos and blocks. It really has that modern touch. I expect a lot from this theme in the future. Keep it up!
🤩 Average Author Rating: 5/5
Frequently Asked Questions
What is included with my purchase?
✓ A copy of the WordPress theme
✓ Access to import any of the demos included in the theme
✓ Access to UiCore Template Library
✓ Bundled in-house and third-party premium plugins
✓ 6 months free of professional support (can be extended after)
✓ All future updates are free, including all new features, templates, and fixes!
Are there any recurring fees?
No. This one-time purchase offers you lifetime updates at no extra cost. You can choose to purchase a support extension after the initial six months of support has expired – however, this is entirely optional. There are no recurring fees to continue using our themes.
How many plugins do I need to install to use a theme?
Our themes only need three plugins: UiCore Framework (theme core functionalities), Elementor (free page builder), and Element Pack Pro (premium plugin, included for free).
Do I need to register any bundled plugin?
No. All plugins are fully-featured and included for free with your purchase.
Do I need to purchase Elementor PRO?
No. Our themes have similar features to Elementor PRO (Theme Builder, Visual Form Builder, Motion Effects, Parallax & Mouse Effects, Custom Fonts, Sticky Elements), and many more.
Will my site break after updating the theme?
No. We test all our updates before publishing them to ensure everything works well.
But if something unexpected happens, you can use the Version Rollback feature to downgrade to a stable version.
How can I get support after purchase?
We have a dedicated support forum with a team of agents to assist you. We also recommend checking through the documentation to find answers to common questions.
Why should I trust UiCore?
We're a passionate team of experienced developers who greatly care about our products. Since our launch in 2020, we've seen consistent evolution and incredible customer feedback. People keep coming back to use our themes for more projects because of the quality we bring and the results they can achieve.
Take your website to the next level!
One-time purchase. No additional fees or subscriptions.